How to see connectivity issues
An EV Line product (EV Wall, EV Base, EV Wall Business) needs a stable internet connection to function properly. There are a number of ways to troubleshoot if a Charging Station is having Connectivity issues.
Physically
Physically the Smappee Connect of the Charging Station will emit a red colour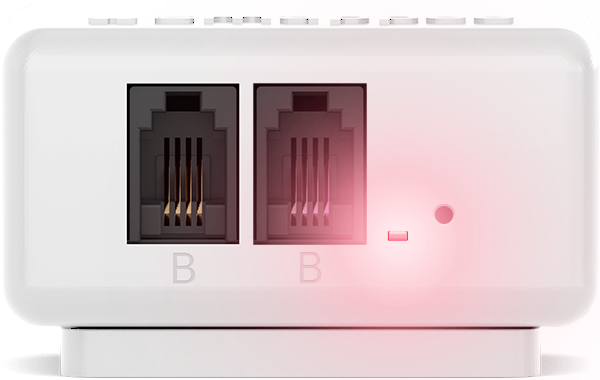 During installation when you are trying to link a Smappee Connect to Wi-Fi and you see its LED first transfer to Red but then blue blinking again, then it means its not being allowed on the Wi-Fi network (Always doublecheck the Wi-Fi password and connect your smartphone to the same network as a test)
Remotely
Check the Online/Offline Status (See below)
Check the Historic data (See below)
Things to check On site
Check the Ethernet cable with a cable tester
Check the firewall (if the Connect encounters Firewall issues during installation it can also be Green Continuous, Green means the Connect is able to get an IP, but it will only be pulsing when it is able to connect to our (MQTT) servers. (See firewall rules in: How should my Network (Wi-Fi and firewall) be configured?)
Check with a Laptop if you have a working internet connection on the same ethernet cable or Wi-Fi network as the Smappee Connect
When using Wi-Fi, make sure the Wi-Fi password hasn't changed and check the Wi-Fi Signal at the place where the Connect is installed

For EV Base and EV Wall Business always use an ethernet cable
If you have checked all of the above and are sure that the Internet Connection is fine, also check "https://status.smappee.net/" to be sure it is not an issue in the Smappee Cloud.
Online/Offline Status
You need the card Charging Stations.
Once navigated to the right Charging hub (Snowball T1 in the example below) you will see an overview of all Charging Stations and their Status.
The Status is based on the live data of a station, if a Station responds in less than 60 seconds, then you will see "Online"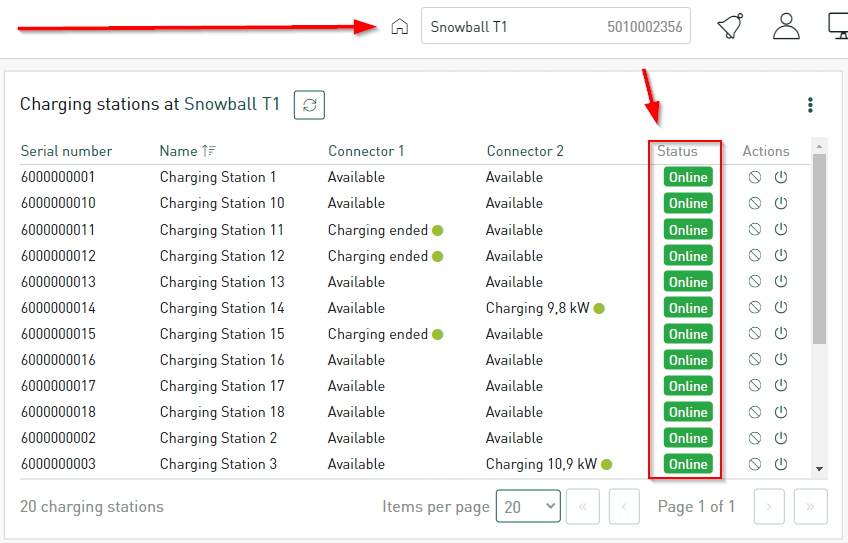 If the Station takes longer to respond then you will see "Loading"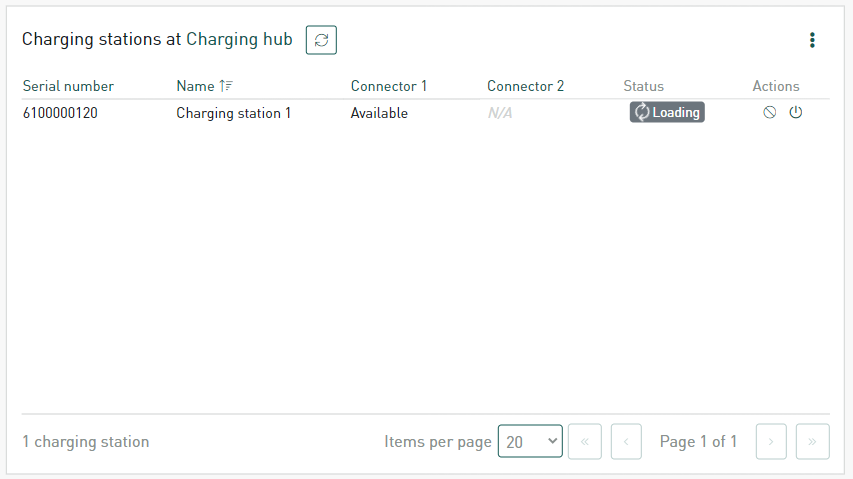 After more than 60 seconds it will show "Offline"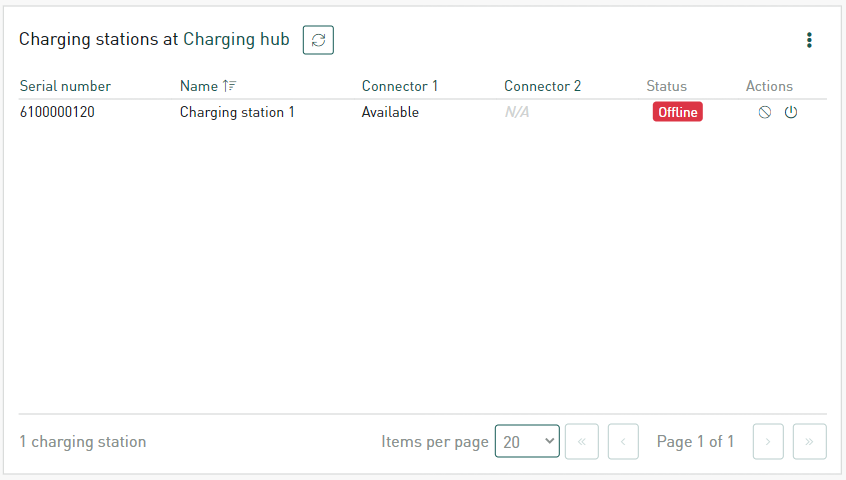 This Online/Offline status is also shown in the Charging station configuration card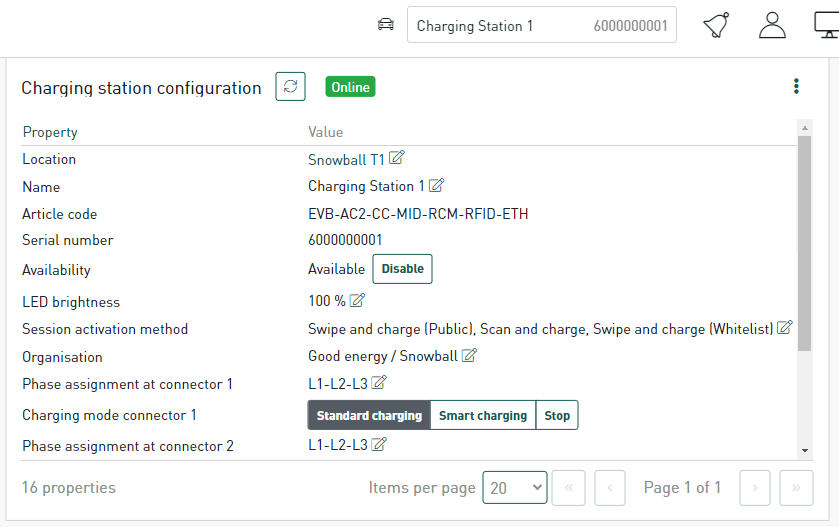 In the Smappee App you will see a Red Warning Symbol when the Charging Station is Offline.
(This can be seen in "Control > All > Smart devices")
Historic Data
A Charging Station also posts and saves historic consumption data in the cloud.
This can be seen in the Charging consumption card on the Smappee Dashboard.
Even if there is no Charging Session you should always spot if data on the last 15 minutes, data is updated every 5 minutes.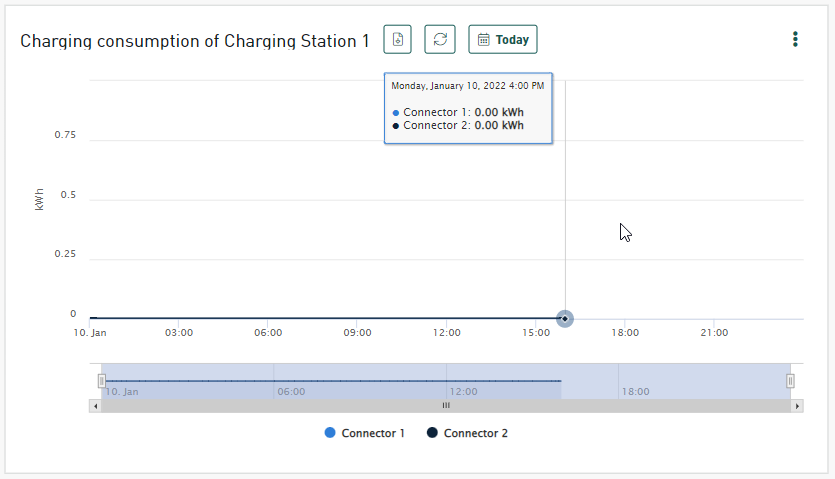 Example when no data has been posted.