Caused by the shift to electric or hybrid vehicles, an increasing number of employees will need and have a charging station at home. Employees that formerly had a fuel card will now have the opportunity to be remunerated for their charging sessions at home with our split billing feature through Smappee Services. This will minimise the administrative work for the employer but how do you set it up? Below is a quick overview of the involved steps, from requesting the contract to creating the split billing agreements.

Fill in business registration
If you already have a partner account and registered organisation:
Login on to the Smappee Dashboard and navigate to the Split billing card. Press the "Add Agreement" and "Register my company" buttons in this card.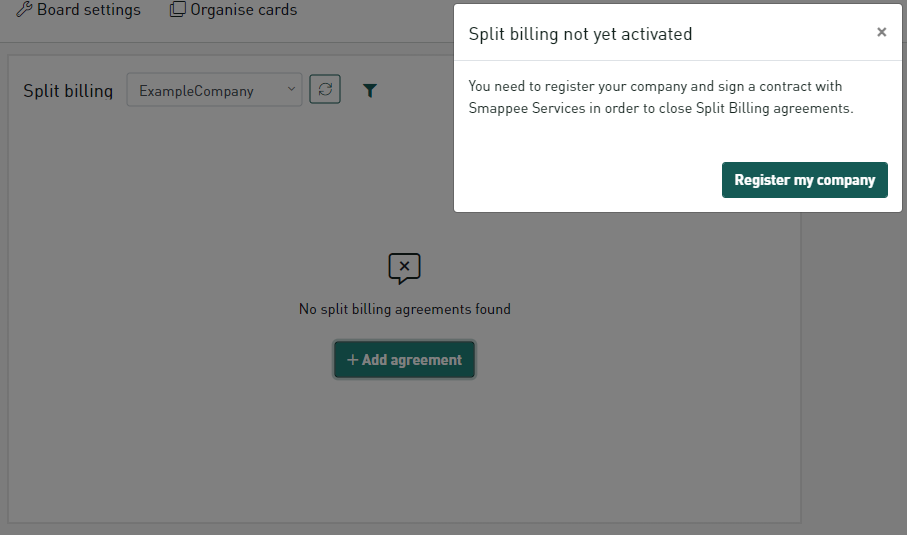 If you do not yet have a partner account nor registered organisation:
A contract, fleet manager login and an organisation can be created by navigating to the following URL and filling in the Split Billing registration form.
Fill in the required fields.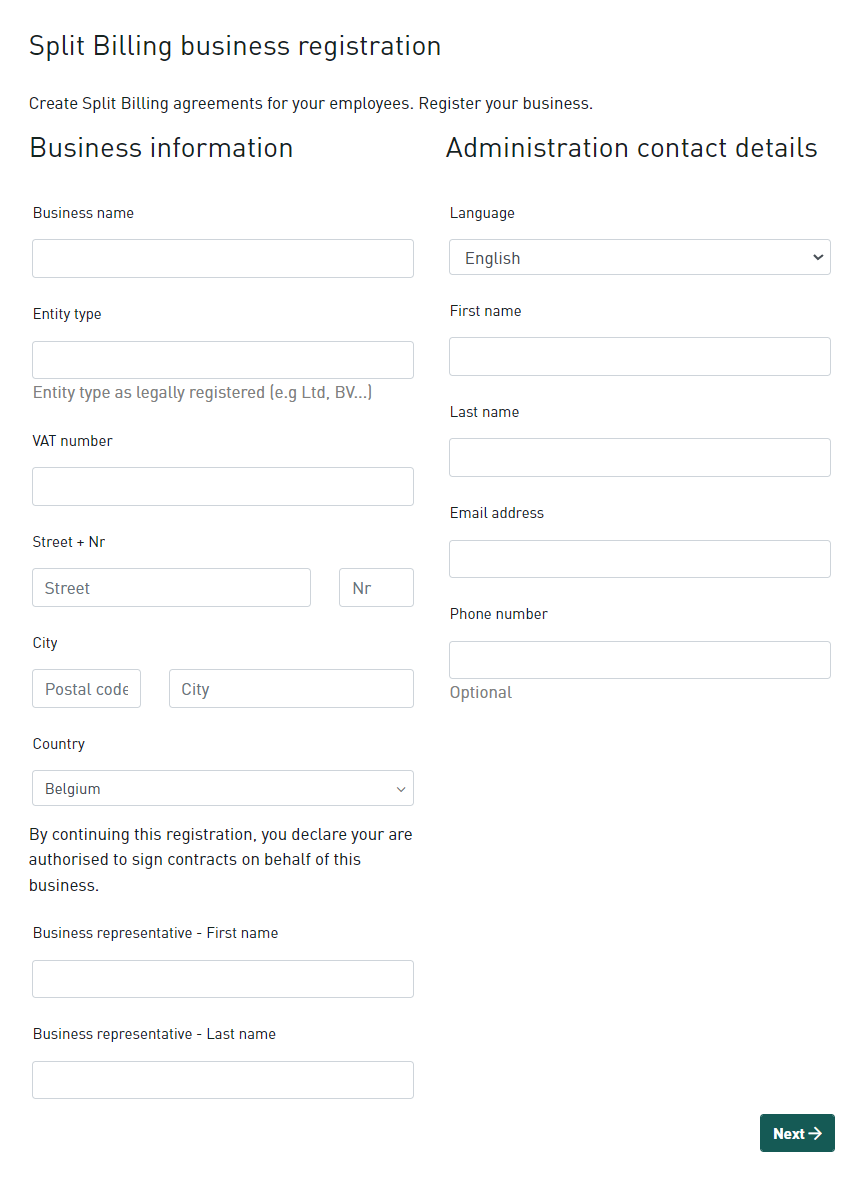 Fill in billing information and the account for the fleet manager
When filling in the Split Billing company registration, make sure you remember the Username and Password, the fleet manager (Employer) will need this to setup the split billing agreement with the Employee.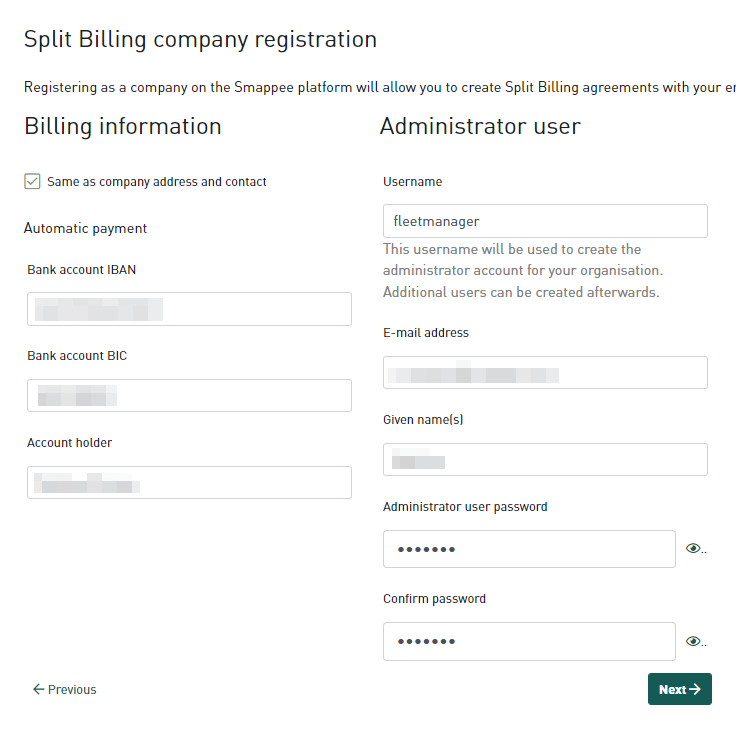 Read through the contract and click on "I agree..."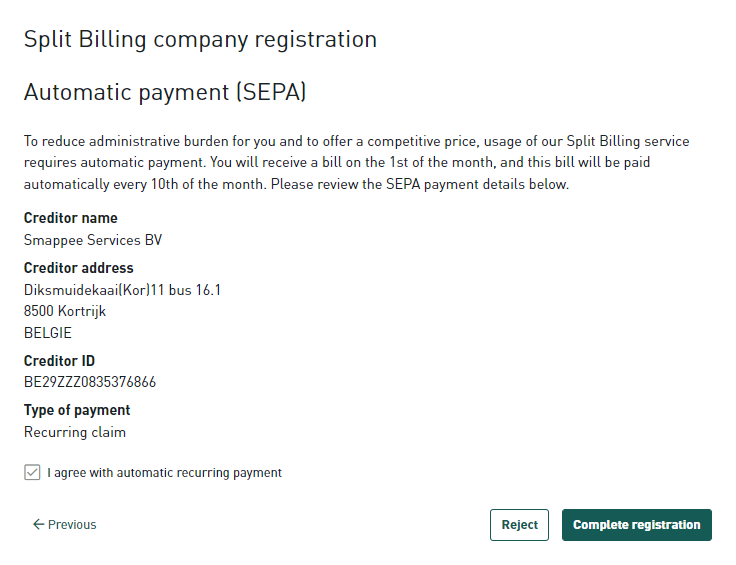 After pressing "Complete registration", login to the Smappee Dashboard with the newly created Partner account and proceed to add split billing agreements for your employees.