We offer a Smappee charge card that grants access to more than 230,000 public charging points all across Europe
You can find them easily via the Smappee app, where you can filter on type of connector, availability, payment option, etc.
All available charging stations can be found by tapping the car icon in the App (

)
By pressing the "Open map" button on the "Find a charging station" card you can find all available Charging station stations nearby.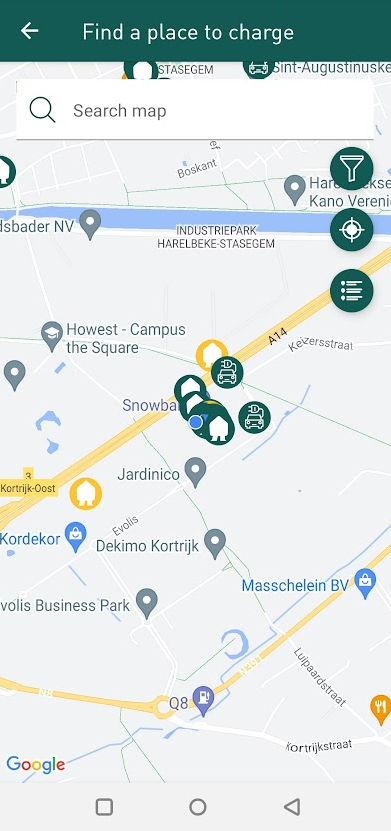 The price of a charging station is determined mostly by the operator of that charging station. They are free to choose how much they wish to charge. Smappee Services charges a fee of €0.35 per charging session. For non-Smappee charging stations, there is an additional fee of 5% on the total amount. You can find the exact price for each charging station by tapping on the charging station in the app.