In order to Remote Control a Home Connect Appliance, it needs to be added to the known Smart Devices.
Go to Control -> Smart Devices -> "Turn smart device on or off remotely."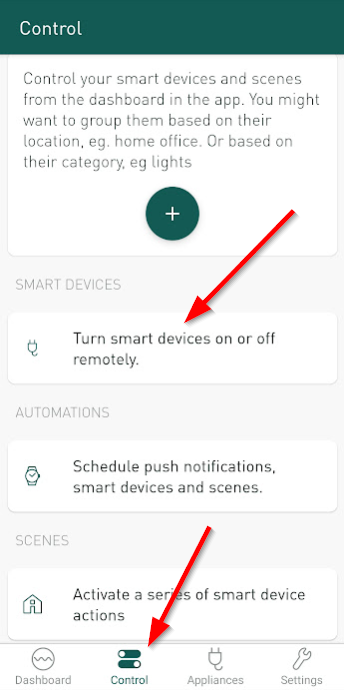 Press the

icon to add a Smart Device.
Add a "Washing Machine, Clothes Dryer, Dishwasher or Washer dryer combo"
At the "What brand is your washing machine?" question, select the correct brand.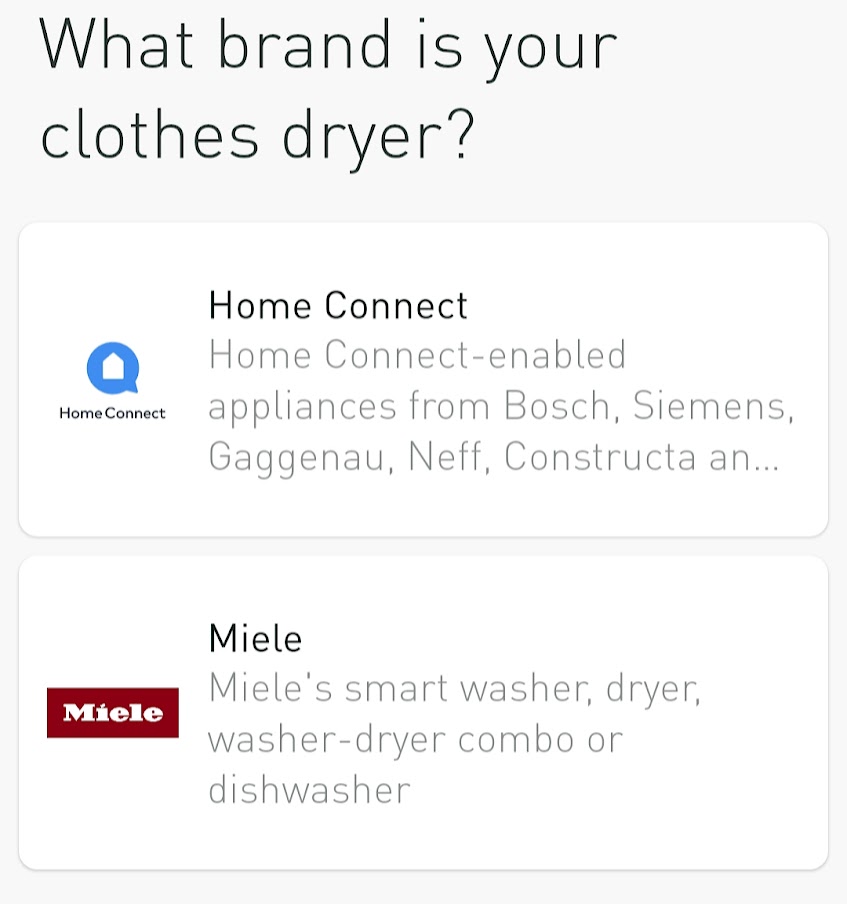 During the flow you will be prompted to login to the account of the selected brand.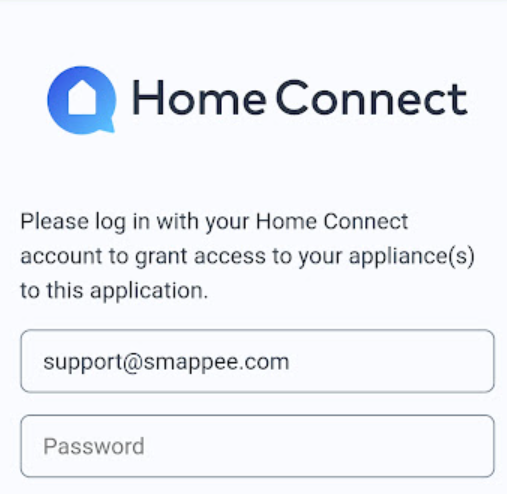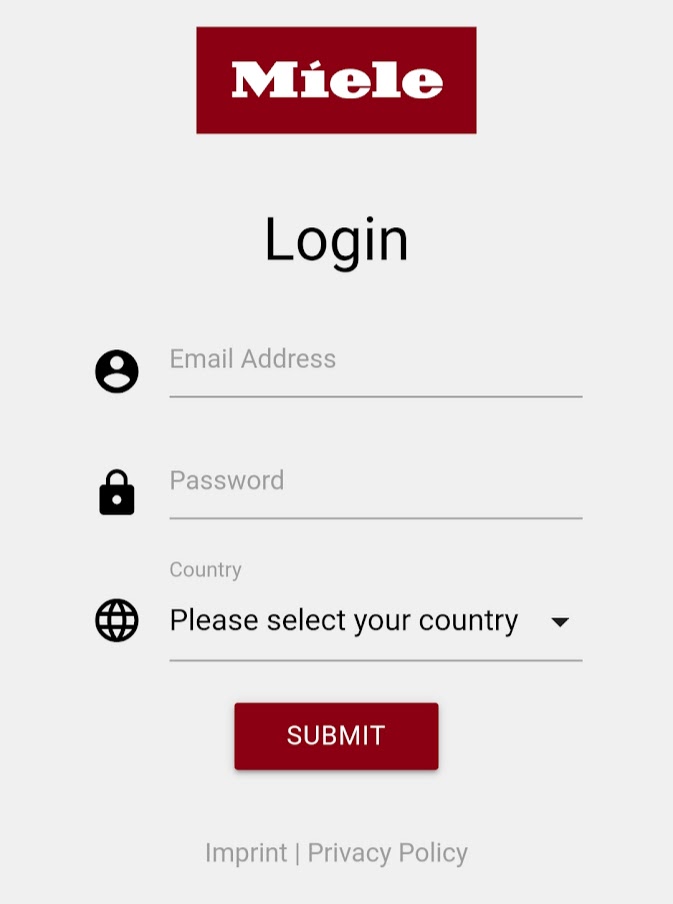 Make sure you approve all actions so that Smappee can fully control the appliance with Remote Start.
Finally select the right appliance.