The Smappee App allows you to find charging stations where you can charge your EV.
Tap on the car icon at the top right of the App to open the screen to charge your EV. Tap "Open map" to view charging stations near your vicinity or search the map for charging stations at a specific place.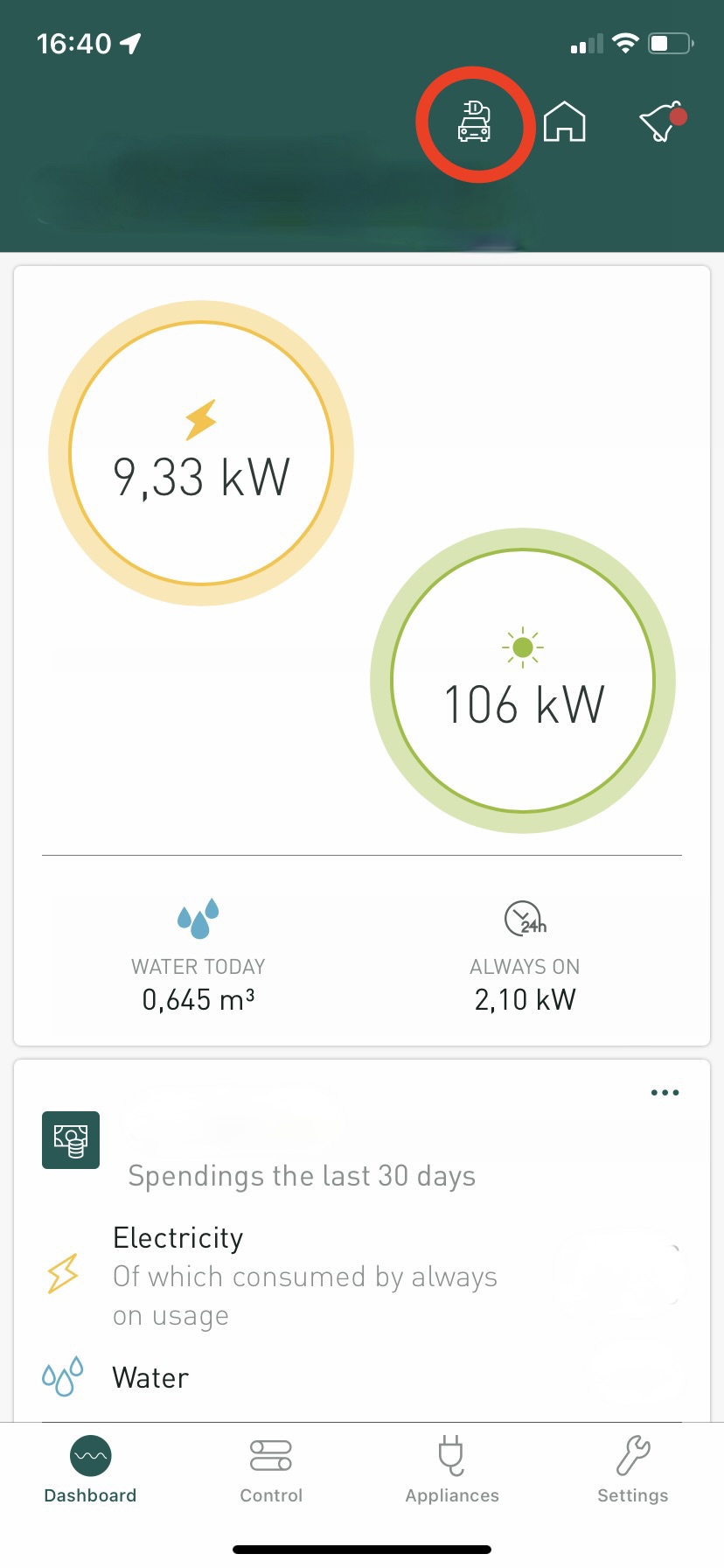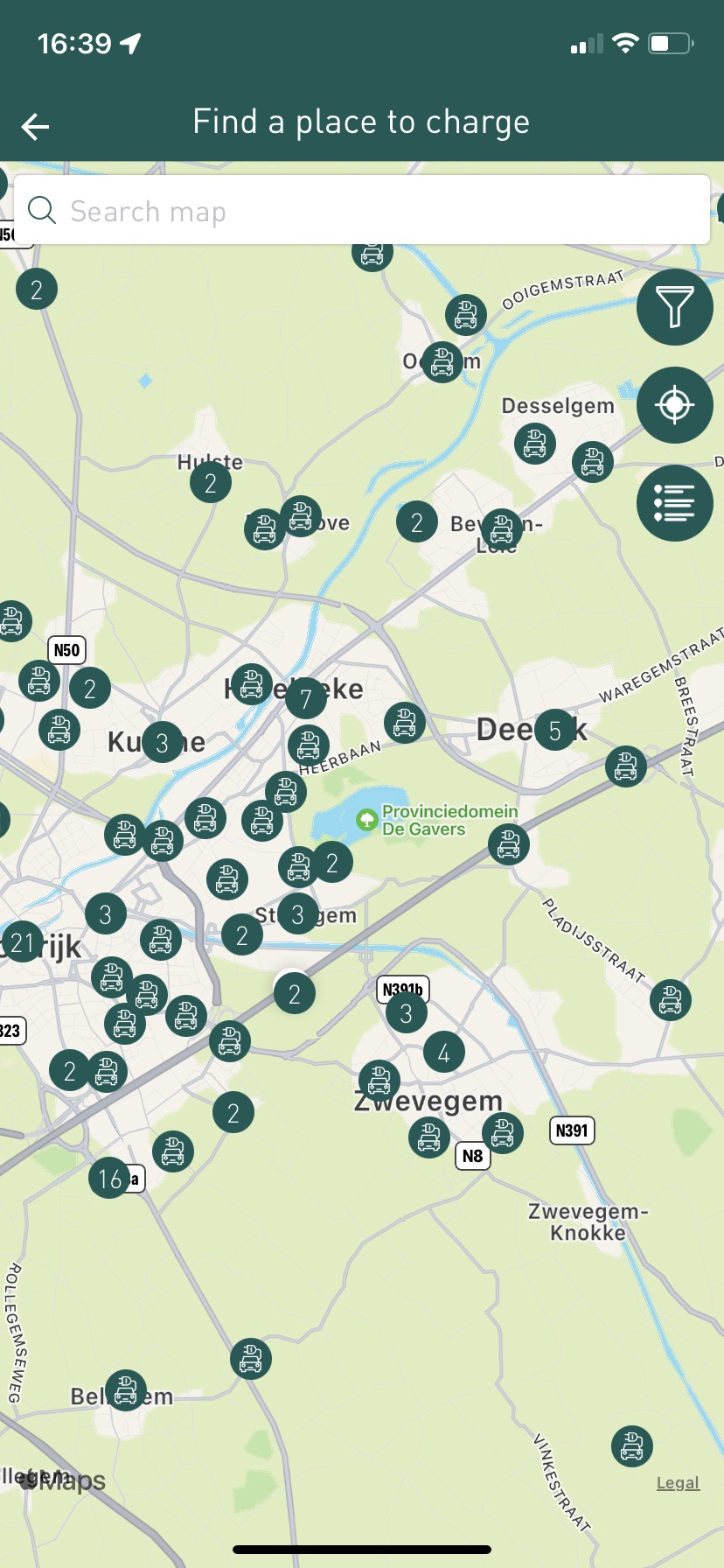 To start charging you will have to enable either Scan & Charge or Swipe & Charge by adding a payment method to the app.
Not all payment methods are available at all charging stations. Charging stations identified by a car logo (

) only allow Swipe & Charge while charging stations identified by the Smappee logo (

) allow for both payment methods.