Overload protection will automatically be activated as long as a maximum grid current has been filled in. You can view and change your maximum grid current via the Smappee app or dashboard.
App
Navigate to 'Settings' - 'Your Smappee monitors' - 'Load Configuration' - 'Grid' and edit the value under 'Maximum current':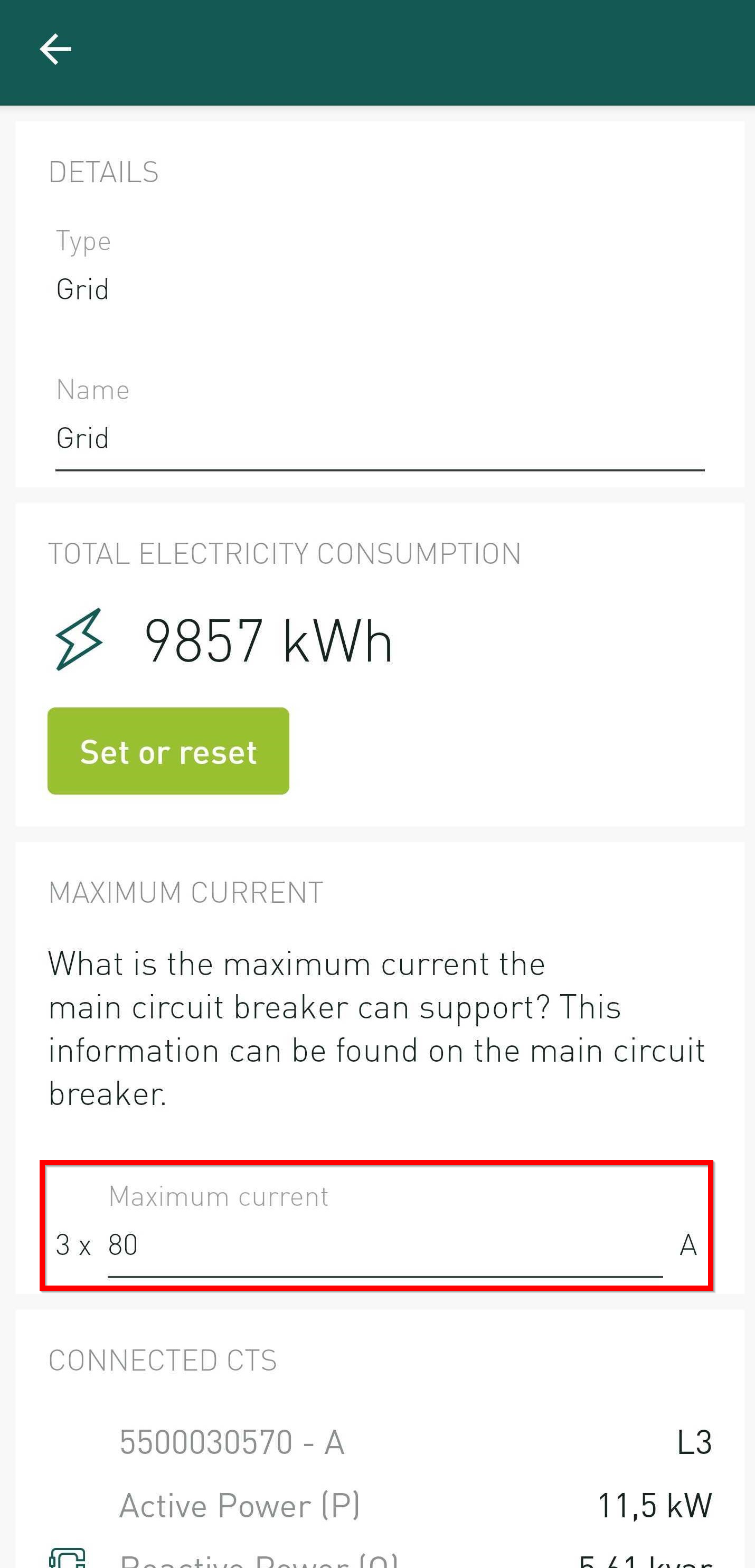 Dashboard
Add the 'Load configuration' card to one of your boards. Change the 'Maximum current' value: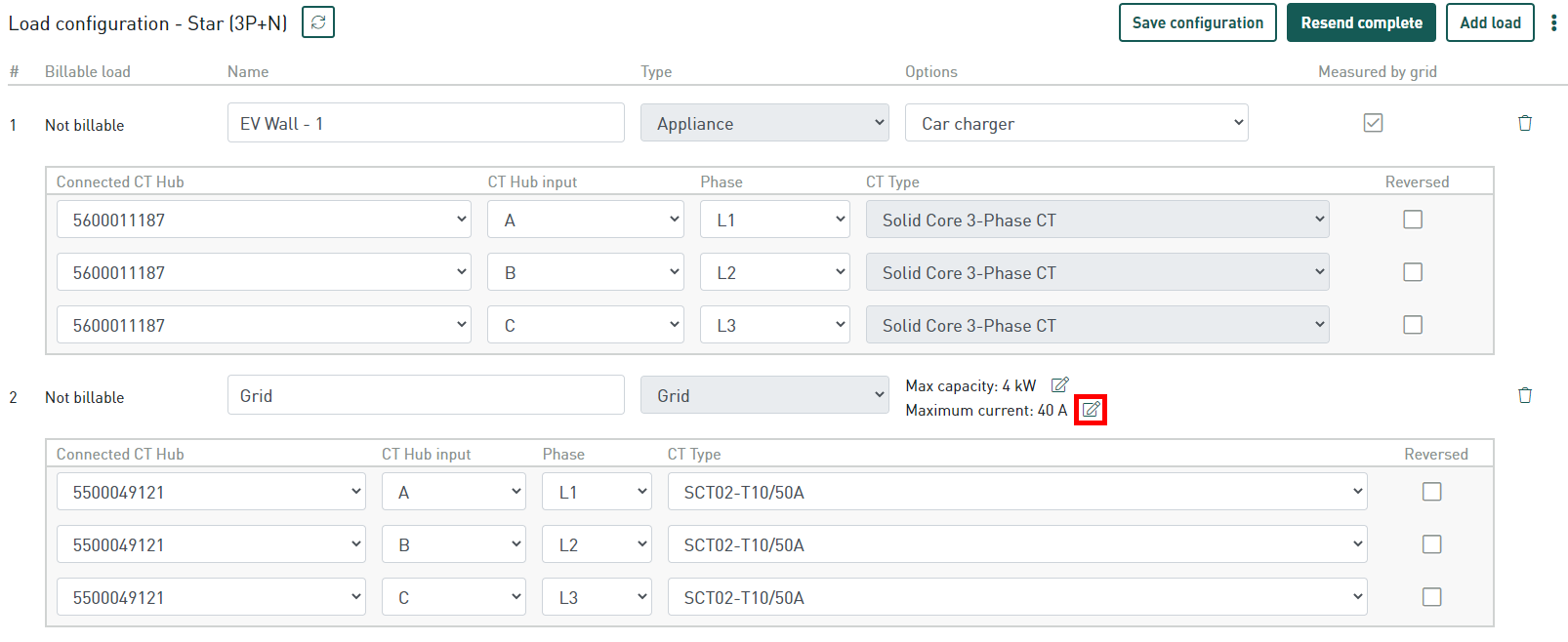 Note that if you have more than one Smappee charging stations, you should apply phase rotation. In order for your overload protection to work optimally, this should be registered using the Smappee dashboard. See this article for how to do this.
For more information on how overload protection works, see this article.