Next to the Smappee app on Android and iOS, Smappee also has a Smappee dashboard in which you can check your data in more detail. It's available at https://dashboard.smappee.net.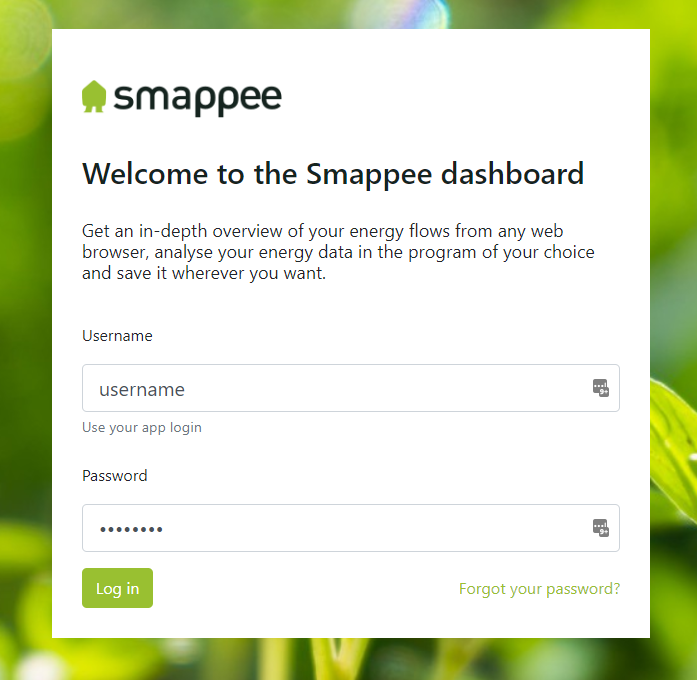 Once logged in on the Dashboard, you are able to check your data in detail.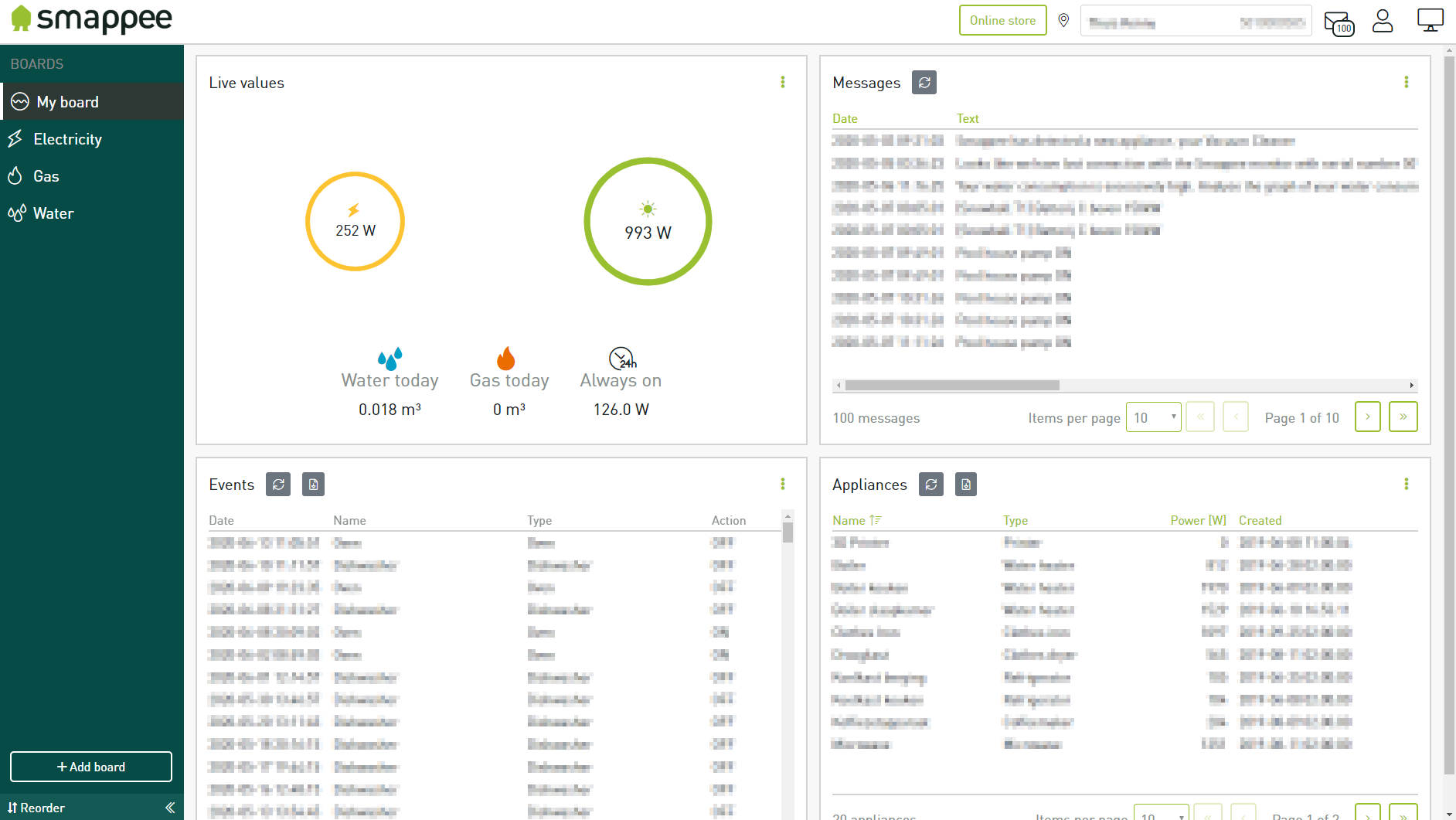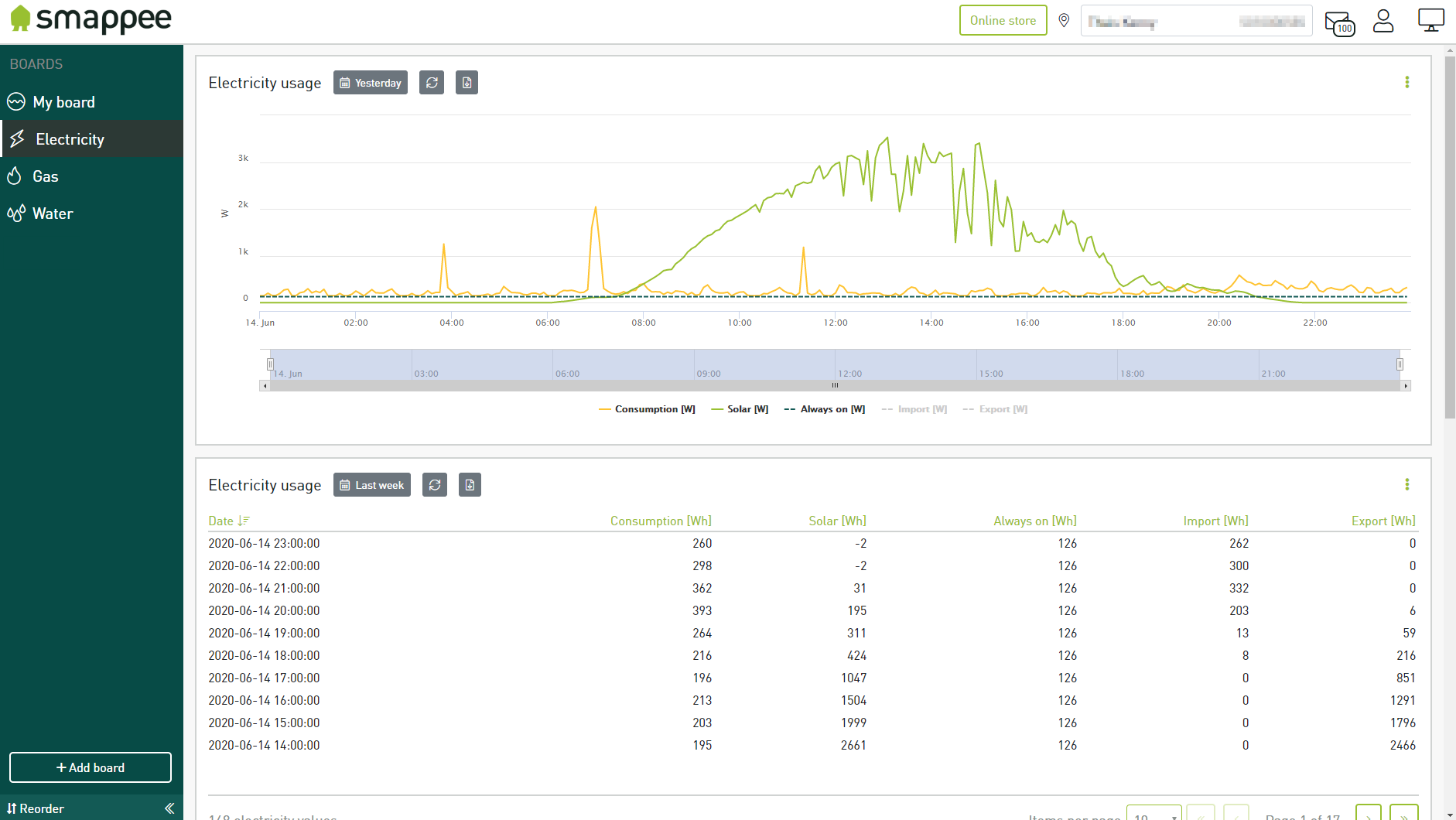 In the top right corner of the cards (the three dots), you can edit the card settings to see more or less information.